About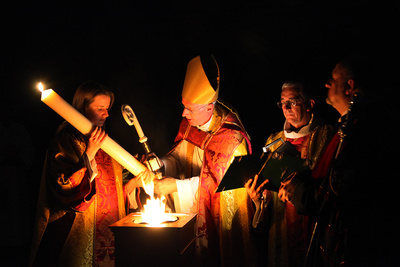 Kelvin has been involved with photography since the early 1970's when he was trained at one of the largest catalogue photography studios in the South of England. The sheer range of subjects gave him a solid grounding in all aspects of photography and processing and printing to exhibition standards.Having worked in the West End as a photographer and photocomposite technician for a number of years servicing some of the largest advertising agencies he went on to specialise in advertising and commercial photography.

In the late 80's he was approached to apply his conventional knowledge to the rapidly emerging digital technology and received first class training in digital photography and professional graphics software.

Kelvin has worked as a freelance photographer offering full design and retouching services for the past 10 years and prides himself on offering top quality work at realistic prices.

He is the photographer of choice for the Diocese of Southwark, photographing the recent Enthronement of the 11th Bishop of Southwark and has been on the Royal Rota photographing the Queen at an official ceremony.

With the recent popularity of Digital Designer Wedding albums, Kelvin offers bespoke photography and design, please call for details or to discuss your requirements.